CFAWA Collaboration Committee
The CFAWA Collaboration Committee is committed to consolidating information to help our members find the resources they need to be successful, during times of crisis and every day. This webpage will be updated regularly to remain relevant to our partners – if you have a suggestion or addition, please email tiana@pawscoadoptions.org. Be part of the conversation on the CFAWA Members Only Facebook Group. 
Colorado Animal Welfare Resources List
The Collaboration Committee worked with shelters and rescues across the state to compile a comprehensive list of services organized by region, which can be found here.
Services range from acceptance of owner surrenders to SNR and TNR programs for community cats, and transportation. We hope this is a tool for increasing collaboration – please help us add to it, and share it widely.
Coffee & Collaboration
Animal welfare organizations across Colorado are invited to connect with peers and seek opportunities to collaborate at a new virtual series called Coffee & Collaboration. These video calls will occur every other month and focus on a relevant and timely topic related to animal needs across the state. All organizations across the state are welcome to attend - please help us spread the word!
Each video call will have an overview of the topic, and breakout sessions to provide opportunities for attendees to interact and converse, brainstorm, and consider ways to collaborate. Please visit the CFAWA Members Only Facebook Group for the latest information.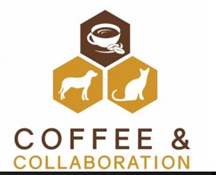 Collaboration
Colorado Federation of Animal Welfare Agencies is committed to providing and supporting opportunities for members to work together. Many of our members are organized regionally in addition to statewide to create more intimate partnerships and tackle shared community challenges.  In addition to regional coalitions our collaboration committee provides monthly conference calls to discuss common issues in our industry and brainstorm solutions together.
Collaboration Committee Members
Collaboration Committee Members
Tiana Kennedy, PawsCo - Chair
Heather Grant, Rifle Animal Shelter
Duane Adams, Humane Society of the Pikes Peak Region
Rachel Gonzales, Animal Assistance Foundation
Katie Parker, Dumb Friends League
Sarah Swanty, Animal Friends Alliance
Di Whitlock, Foothills Animal Shelter
Leslie Hall, Summit County Animal Control and Shelter
Marissa Martino, Colorado Humane/Dumb Friends League
Kimberly Boudreau, Humane Society of the Pikes Peak Region
Lindsey Vigna, Humane Society of the Pikes Peak Region
Gale Caron, Humane Society of the Pikes Peak Region
Drop us a line if you are interested in joining the Collaboration Committee
Explore a Regional Coalition